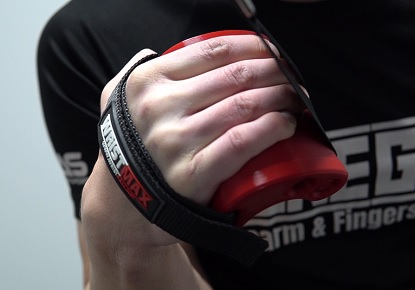 WristMax Finger Training Guide
February 14, 2023
BENEFITS OF USING ARMSPORT GRIPS
Wrist and fingers strength are essential for success in a variety of sports, including arm wrestling, tennis, basketball, and climbing. That's where ARMSPORT grips come in – they offer a range of benefits for athletes looking to improve their wrist and fingers strength.
ARMSPORT grips are designed to target specific muscles in the fingers, hand, and wrist, providing a comprehensive and effective training tool. With over 10 different grip types available, each with a unique shape and diameter, athletes can customize their training to meet their specific needs.
BENEFITS OF USING ARMSPORT GRIPS FOR FINGERS TRAINING:
where can i buy Clomiphene fertility pills PORTABILITY: The grips are  compact and durable, making it easy to take with you wherever you go. This allows you to train your wrist and fingers anytime, anywhere.
The exercises can be performed using a cable machine, or a resistance band.
good websites to buy Clomiphene TARGETED TRAINING: Using ARMSPORT grips allows you to focus specifically on the strength and dexterity of your fingers, making it an effective way to improve your overall hand and fingers function in any sport that requires fingers strength, such as: weightlifting, tennis, arm wrestling, basketball, climbing, and more.
INJURY PREVENTION: Strong fingers and wrists are less prone to injury. Training with ARMSPORT grips can help reduce the risk of injury.
INNOVATION: ARMSPORT is the leading company in the market, constantly innovating new products to meet the needs of athletes. The company works closely with professional athletes to develop the best products possible, ensuring that athletes have access to the latest and most effective training tools.
HERE IS A BASIC EXERCISE TO HELP YOU GET STARTED:
ARMSPORT GRIPS TUTORIAL VIDEO:
To use ARMSPORT grips, a base handle is required.

To perform the following exercises, a cable machine or resistance band is required.